Who Is Prim & Prosper?
Stephanie Rousseau
Prim & Prosper, Inc. is a mentoring organization dedicated to encouraging young women to fulfill their God-given purpose with a focus on community awareness, empowerment, health & wellness and professional development.
Our Values
The Pillars Of Prim & Prosper
Purpose
Do more than just exist.
'And we know that all things work together for good to them that love God, to them who are called according to His purpose.'
Romans 8:28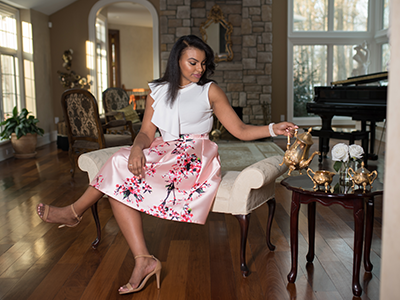 Elegance
Sophistication, grace & poise.
She shall give to your head a wreath of gracefulness; a crown of beauty and glory will she deliver to you.
Proverbs 4:9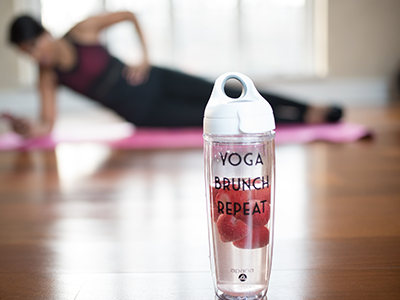 Confidence
Your energy introduces you before you even speak.
For you are my hope; O Lord God, You are my trust and the source of my confidence from my youth.
Psalms 71:5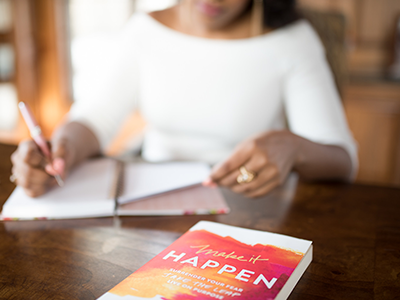 Ambition
Starve your distractions and feed your focus.
And whatsoever ye do, do it heartily, as to the Lord, and not unto men;
‭‭Colossians‬ ‭3:23‬ ‭
Mentoring is a successful and cost-effective intervention with an outstanding rate of success
Source: Be a Mentor
Organization
1 in 2 children in Detroit live in poverty, the highest rate in the country among large cities
Source: State of the Detroit Child, Data Driven Detroit, 2012
98% of all youth mentored complete their high school education
Source: Be a Mentor
Organization
Behavioral benefits from mentoring, include decreased violent behavior and likelihood of initiating illegal drugs and alcohol use
Mentoring has social-emotional development benefits, improvements in youth perceptions of parental relationships, and better prospects for moving on to higher education
Source: Federal Mentoring Council and Jekielek, Moore, & Hair, 2002
Mentoring provides a host of educational benefits, including better academic performance, increased school attendance and positive attitudes
Get Involved
JOIN THE PRIM & PROSPER ORGANIZATION.
VOLUNTEER WITH YOUTH MENTORING AND COMMUNITY SERVICE
Providing a helping hand to young girls.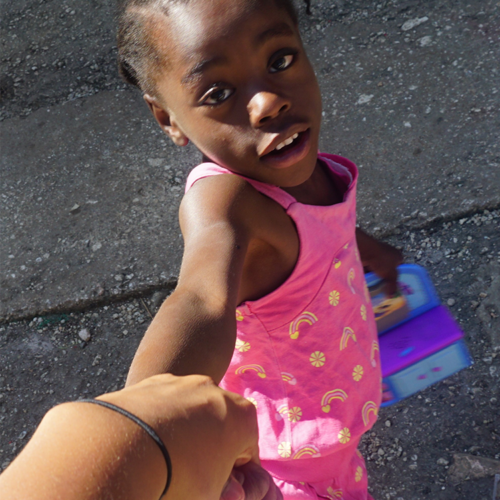 Benefits to Mentors
Mentoring provides benefits not only to mentees, but also to the mentors. The benefits to mentors, include:
• Increased self-esteem
• Sense of accomplishment
• Networking opportunities
• Increased patience and improved supervisory skills
• Insight into childhood, adolescence, and young adulthood
Next Community Outreach In
Emerald Gary
Volunteer
The Prim & Prosper, Inc. organization has a big heart for developing young women. Volunteering with Prim & Prosper for their Ronald McDonald House outreach program is where I was really able to see their heart. The toys that were purchased were for the young girls enjoyment, but also to teach them how an entrepreneurial mindset starts – using what you have and turning it into something more!
Sarah Marshall
Volunteer
Volunteering with Prim & Prosper at Life Home Project Foundation (LHPF) in Phucket, Thailand was such a eye-opening and meaningful experience! The visit to LHPF was well coordinated and I can't wait to join the next community outreach!
Francoise Toussaint
Director of Foundation Marie
Thank you to the Prim & Prosper, Inc. from Foundation Foyer Marie Orphanage. We are grateful that they were able to visit and give so much love and care to the children. The children were thrilled with the gifts and donations. They loved having the opportunity to play some soccer! Our doors are always open to you at any time and welcome to the Foyer Marie family!!!
Jason Rousseau
Volunteer
Prim & Prosper, Inc. provided a great opportunity for me to volunteer at the Detroit Rescue Mission Ministries (DRMM). Volunteering with the organization was one of the highlights of my Thanksgiving holiday. It was a humbling experience to be able to meet new people and help support the community.
Ronald McDonald House
On behalf of the children and families served by Ronald McDonald House Charities of Chicagoland and Northwest Indiana (RMGC-CNI), thank you Prim & Prosper, Inc. for your generous gift of toys including jewelry sets, accessories, barbie dolls, piggy banks, etc.Thank you for your investment and lending a helping hand!